Census 1971-2016 custom tab DOI: 10.5683/SP/YAA5B4
---
Population change explorer by CensusMapper
Based on Census 1971-2016 custom tab DOI: 10.5683/SP/YAA5B4
This map shows the population change in the selected time frame for each region. Data is only available for Vancouver and Toronto.
We capped the population growth at 1000% to retain some use of the histogram bar.
Both Toronto and Vancouver have seem much slower population growth in the City compared to the overall Metro. In the case of Vancouver, the City grew 49% between 1971 and 2016, while the Metro area overall grew by 128%. In Toronto the City grew by 31% compared to 120% for the Metro overall. This is growth pattern is only partially the result of people's preferences, but to a large extent the result of deliberate planning. Both the Metro Vancouver and Metro Toronto regional growth strategies continue to plan for lower growth in the central areas compared to the suburbs.
There is evidence that these planning strategies don't match people's preferences, we are hearing few stories about people complaining that they had to move to the central region because they could not find places to live in the suburbs. Looking at broader density patterns (charts below) we can see that the density distribution does not fit the basic economic model very well, suggesting a sizeable loss of social welfare due to planning failures, resulting in longer commutes, higher pressure on central housing prices and loss of economic opportunity.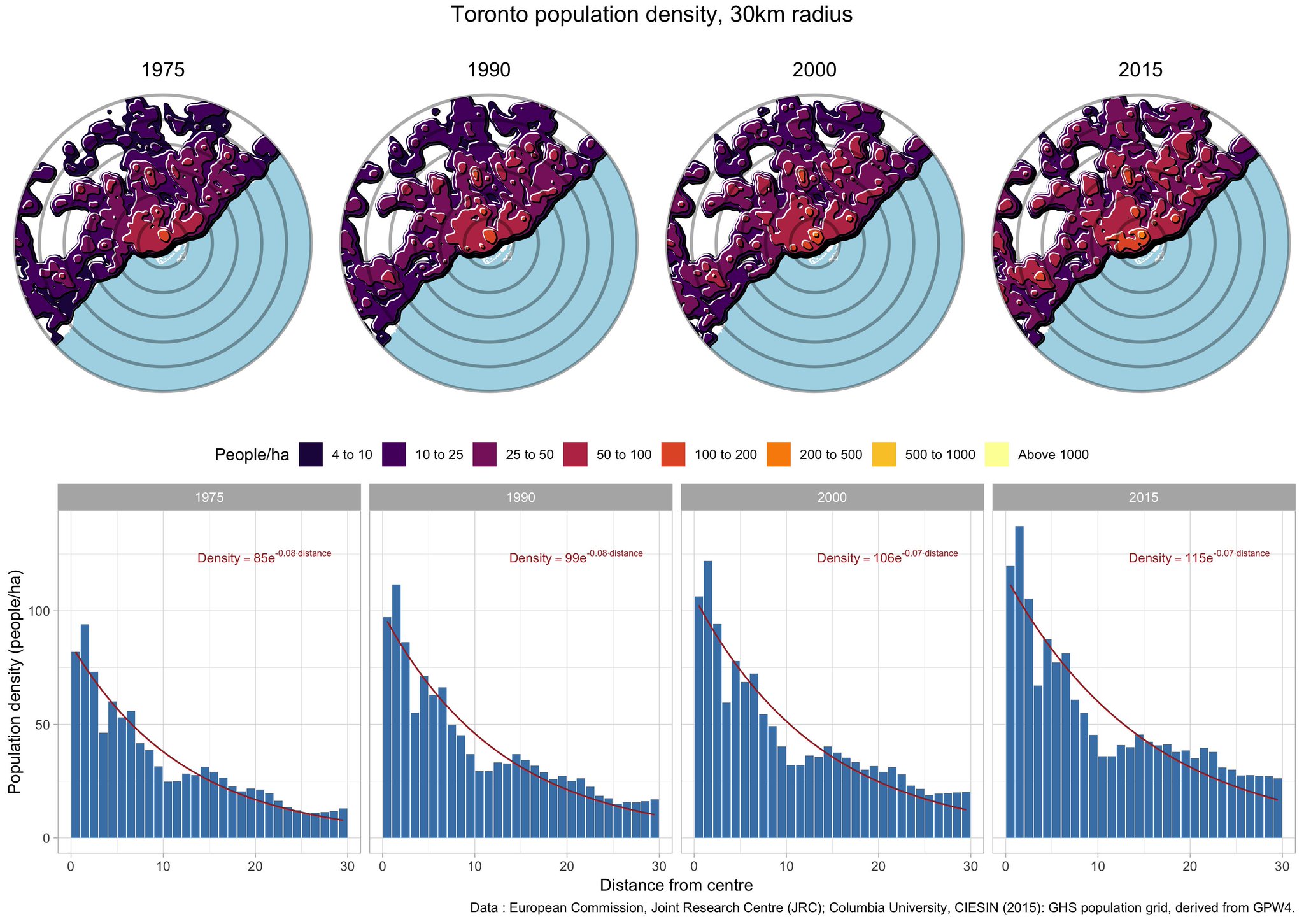 More detail for the density profiles can be found on our blog.
2019-06-17