---
Boomers vs Milennials by CensusMapper
Based on Canada Census 2016
This map colours each area depending on whether more millennials or more boomers lived there in 2016.
Millennials: Born 1981 to 1996, so 20 to 34 years old in 2016
Boomers: Born 1946 to 1964, so 51 to 69 years old in 2016
Pan, zoom, use the search bar or the overview map to explore any area in Canada that interests you.
---
It's an adaptation of the Generation map that was inspired by a similar map made by Karim Douïeb.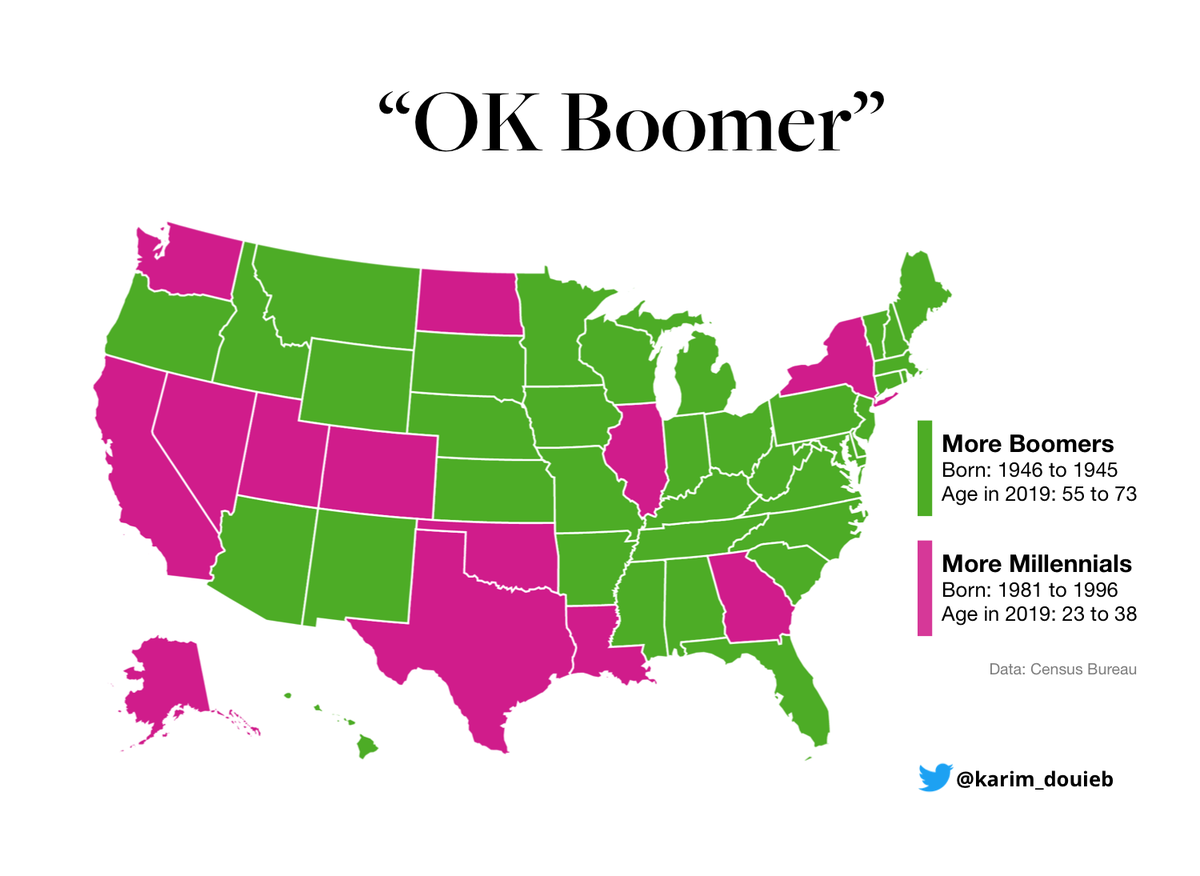 2020-08-04