---
Population Density (2006) by CensusMapper
Based on Canada Census 2006
This map shows the number of people per hectare living in each area in 2006. The chart at the bottom tweeted out by Stats Canada gives an overview over the population density in Canada's metropolitan regions. Use this map to view how population is distributed within each of these regions.
Compare this to the corresponding map for 2011.
Montreal and Toronto have a dense urban core surrounded by areas with suburban density. Vancouver has a dense urban centre with higher density areas radiating outward along transit corridors, and large suburban density areas away from main transit lines. Calgary only has a small dense urban centre, surrounded by rings of suburban density.
Use the search bar to jump between regions or pan around. If the colour cutoffs don't fit your view, for example when zooming, just hit the "colour rebalance" button in the middle of the colour histogram in the legend to adjust the cutoffs for the colours.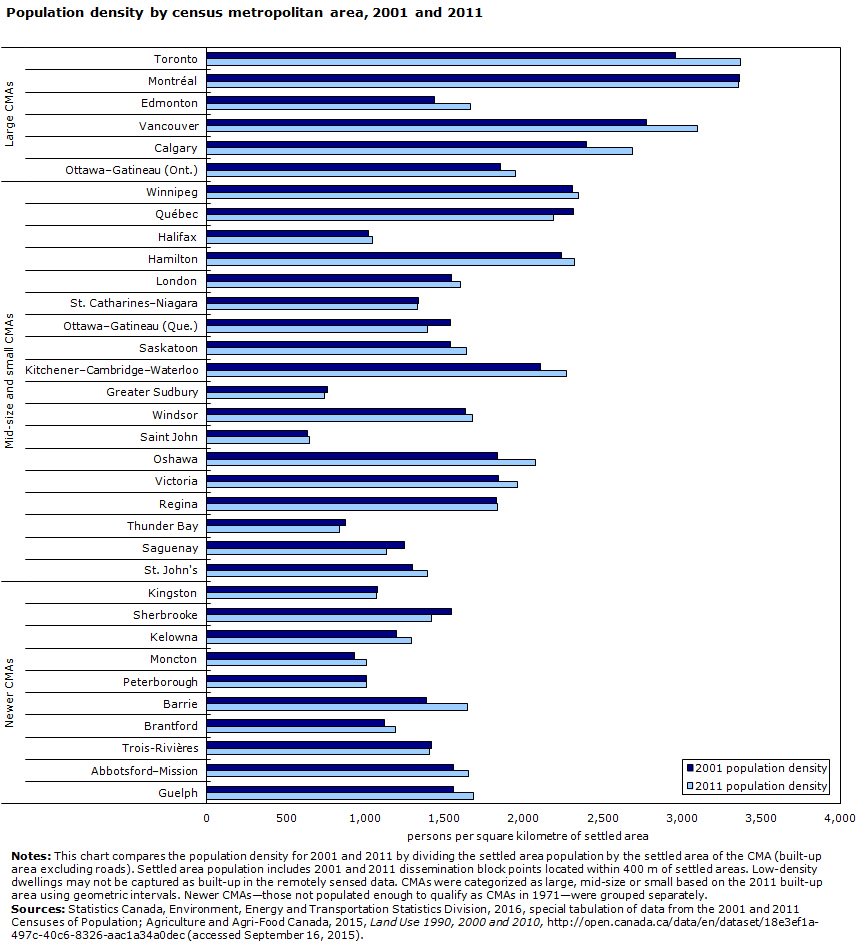 2016-03-22